O

nline Banking

Anytime, Anywhere Access.

Home State Bank makes managing your money easy and convenient. With Online Banking you can access your checking, savings, loans, business manager, CDs and IRA accounts, from anywhere with internet access. Home State Bank offers this easy-to-use, free service to better serve our customers. We provide the highest level of security with our online banking services to assure your personal information is protected and remains private.

With Online Banking Service, You Can:
Check account balances

Transfer money between accounts

Verify a check has cleared

Make advances on your Home Equity Line of Credit (HELOC)

View eStatements

Download transactions to your computer or personal finance software.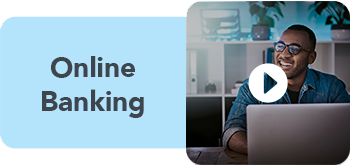 Setup an Online Banking Account
First Time User Instructions:
First Time Users start here.

Account Type: Choose Checking, Savings, Certificate of Deposit, or Loan

Account Number: Enter your primary account number

Social Security Number: Enter your 9 digit Social Security Number (no dashes)

Email Address: Enter your email address

Confirm Email Address

Click Enroll
Once you click Enroll, you will have successfully created an online account. The next step is to create your Access ID and Password.
Create Your Access ID and Password
New Username: Select an Access ID to be used for future logins (minimum of 6 characters, must be unique, may contain letters and numbers).

New Password: Select a new password. Your password must meet the minimum requirements.

9 to 17 characters long

1 number

1 uppercase

1 lowercase

1 special character​​​​​

Confirm New Password: Enter same new password.

Remember, your Access ID and Password is case sensitive.

Continue
Set Up Challenge Questions
This feature is an additional means of verifying you each time you log into Online Banking. Select and answer three personal questions (answers are case sensitive).
You are now enrolled in Online Banking. Use the Login box on the home screen the next time you log in. You will be able to access all of your accounts, view past statements, print copies of checks, and make transfers between your accounts. Our Online Education Center has a short video that highlights all of the features of Online Banking, including how to make a transfer and use Bill Pay. Access it by clicking the links below.
Additional Services:
To view your eStatements online, you will need to have Adobe Acrobat Reader®. It's free to download.
Home State Bank also offers e-Business for our Business customers. Please visit with our knowledgeable staff today to get started!